A collection of key articles, market trends and patterns provided by the member associations of the European Marketing Confederation.
| | |
| --- | --- |
| My role | |
| Client | European Marketing Confederation |
| Date | 2008 |
| Sector | NGO, professional association |
| Task | Conceiving and leading this initiative, as one of the strategies of the EMC for the period 2007-2009 |
| Challenge | Coordinating 15 member associations across Europe for this project |
The European Marketing Confederation (EMC) is Europe's largest marketing membership organisation, helping to expand professional marketing networks across Europe and beyond.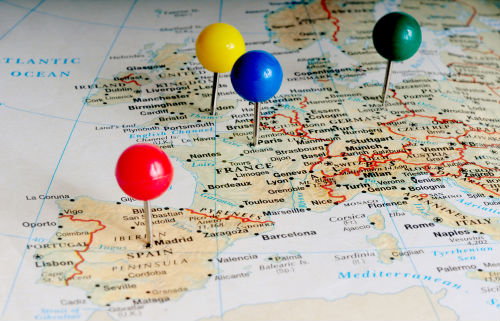 Back in 2008, in charge of the coordination of International Projects at the EMC, I conceived the idea of this book and, alongside a team of marketeers from different member associations at the confederation we created "Marketeers in Europe 2008: European Handbook".
Covering key topics in the field of European marketing, this book looks at the nature of marketing on the continent as a whole, as well as considering important country-by-country variations.
We assembled a comprehensive collection of articles and infogrames of relevance to the marketing community in the different European markets: highlights, comparisons, statistics, patterns, emerging trends, etc.
As a member of the Club de Marketing de Barcelona (CMB), I also contributed to this project with data and information related to the Spanish market.
This was a book with a limited circulation, focused mostly to EMC members and our partner EMAC.